A4
endless computer generated projection, 2008
The surface of the A4 paper is showed in an endless combinations of flat forms generated by a computer software. Although they have different proportions, all the projected sheets are the same surface area as an A4 paper (210x297 mm). Thus, the rigid form of the white paper sheet is distorted and used to produce an endless possibilities of new formats.
Plocha jednoho listu papíru formátu A4 je zobrazována v nekonečném množství plošných forem. Zobrazení různých forem stále stejné dimenze 29,7cm x 21cm je náhodně generováno počítačem. Ztrnulé ohraničení daného rozměru bílého papíru je tak popřeno a současně v jiném médiu využito k produkci nekonečné řady obrazů s rovněž nekonečným množstvím nových formátů jejich ohraničení.
Installation view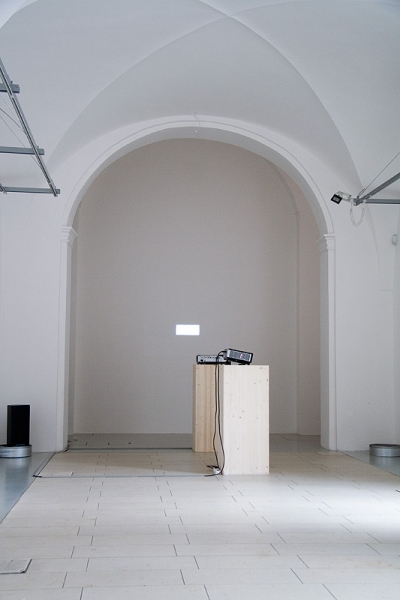 Installation view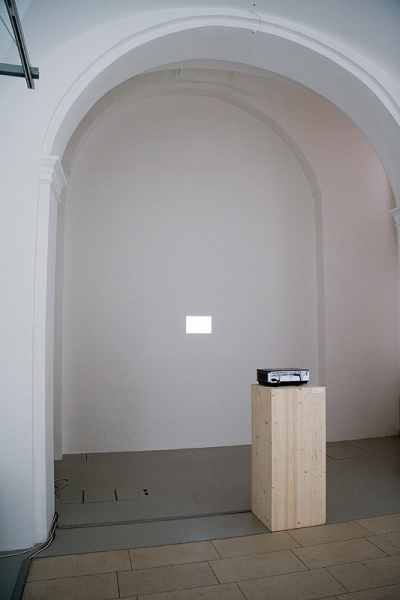 Installation view
Installation view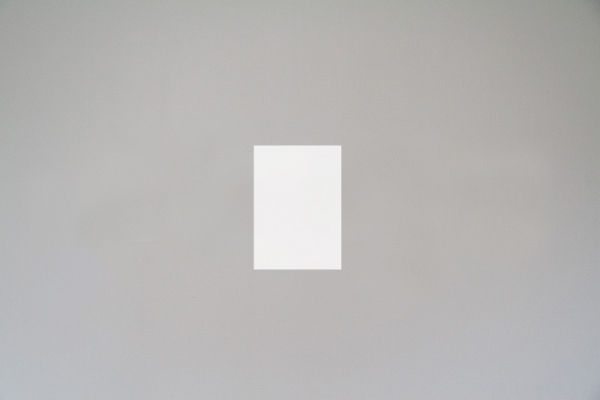 Installation view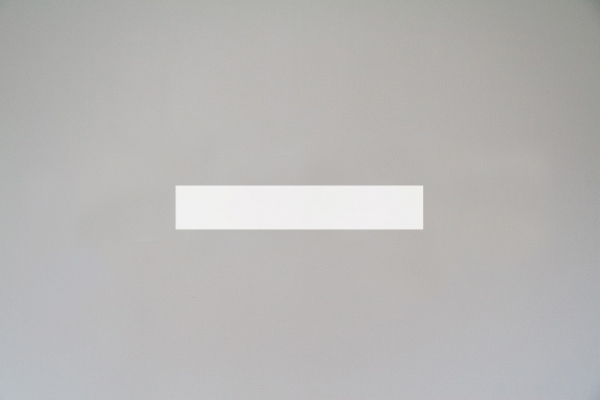 Installation view